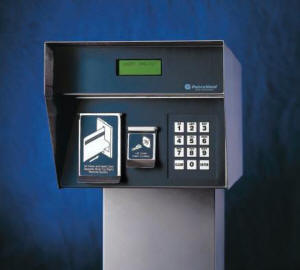 Terrell Industries, Inc. began an independent supplier of fuel and lubricants to industry. The company was founded in 1994 by Grady Terrell III and is a minority owned business. Over the years its reputation has grown by providing excellent levels of service to our customers, who have in turn recommended us to others. We distribute petroleum, fuel, and lubricants. We also probide fuel transportation, fuel tracking system, wireless tank monitors, smartank, and smartrucks. We are a supplier of FINA, Chevron oil / lubricants. Please click on our Fuels link to find out more.

We are located at:
2067 1st Avenue North
St. Petersburg, Florida 33713
(727) 823-4424
Our normal delivery time is 48 hours, however if there is an urgent need, we will do everything we can do to assist.
We carry Industrial products such as:
Petroleum (Gasoline, Diesel, Kerosene, BioDiesel and Ethanol)
Supplies (Cleaners, Equipment and much more)
We carry Oil & Lubricants (Fina, Shell, Chevron, Exxon, Mobil & others)


Today we have expanded the services of our company to include supplying construction materials. We also provide a Moving/Delivery and Pressure Washing Services.
We also carry computer equipment such as:
Computers, monitors, SONY CLIÉ® Handheld and printers
Call us at (727) 823-4424 or Send Us and email